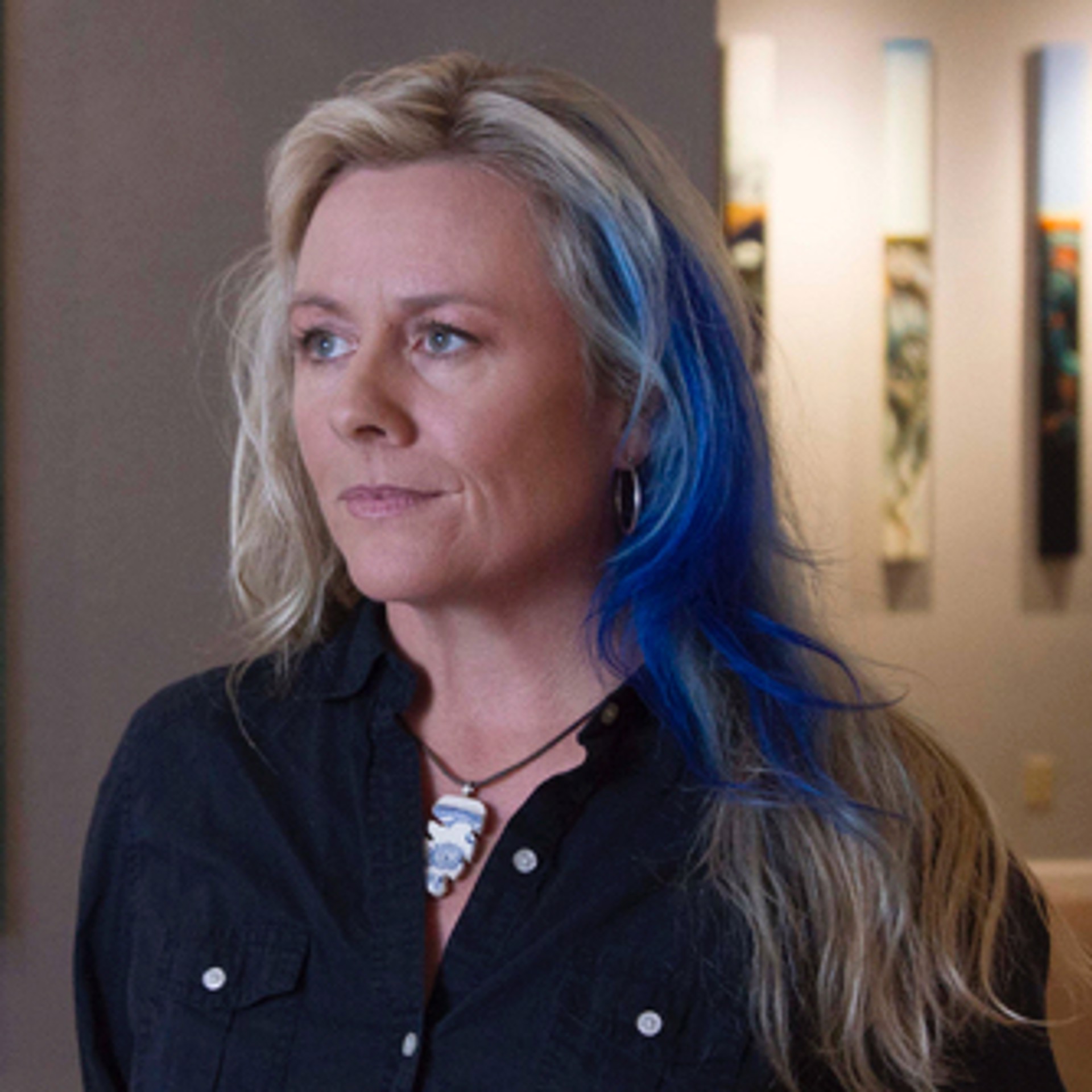 Kim is an artist living and working in Las Vegas, Nevada. She holds a Bachelor of Fine Art degree from UNLV and has an extensive background in studio art, gallery practice and working with the community through art. Her current studio study is regarding natural material and emotional connection or narrative between objects that are unrelated but can act in a similar way. The final composition builds a narrative through imagery and materials by pushing the boundaries to transition between object, surface and figurative painting.
"Through painting, assemblage, and urban salvage, I construct paracosmic worlds. Large paintings, wall sculpture, found objects, fur, bones, canvas, natural materials and urban salvage vary to make up the body of each piece. I have an intense appreciation for the natural environment, its never-ending diversity and how we respond to it emotionally. In a desire to connect with the world I find my way through the materials, recomposing, painting and connecting them to the environment. Fear, ugliness, beauty, hope and mystery are a few emotions we mirror ourselves within nature and with each other. In paintings the figure is seen and developed as a construct of fragments and spaces, an assemblage of elements disparate and connected at once. All components eventually come into place as an idea that originates at the crossroads of nature and self.

My recent paintings are primarily about how we react to our environment and the parallels I find within us and the natural order of life. These works are often blurred, scraped back, blocked away or have large sections removed to simultaneously examine or rearrange. Similarly to how we selectively choose memories and perspective in our actions, I try to do the same in my paintings with the familiar shape of a face and the selectively uncanny morphing or rearranging of it's shapes. These paintings are not meant to represent any one individual but more of the essence of what they may represent through individual perspective."
Read More